Jacob Thomas wins British Boccia Championships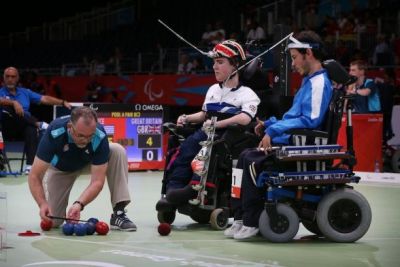 At the recent British Boccia Championships, 16 year old Jacob Thomas won the BC3 category. He was using the new carbon fibre ramp, designed and produced by Angle Consulting Ltd. The carbon fibre ramps also resulted in 3rd and 4th places for Jess Hunter and Ryan Paladino.
Congratulations to all concerned - a fantastic effort and this bodes well for London 2012, where our athletes go into competition knowing that they have cutting edge equipment that is not available to any other team. The athletes will be in action later this week at the Europa Cup in Norway. Funded by UK Sport and designed and produced by Angle Consulting, the ramp uses technology originally developed in the Formula 1 and Aerospace industries. Produced exclusively for the GB Boccia squad, they are lightweight and accurate.
Working together with Alpha Composites and Orion Machining, this technology has been implemented at an affordable level with immediate positive results.