LEGEND Wins
Set Up by Angle Consulting
Perry Cohn
Sep 27 2010
2,091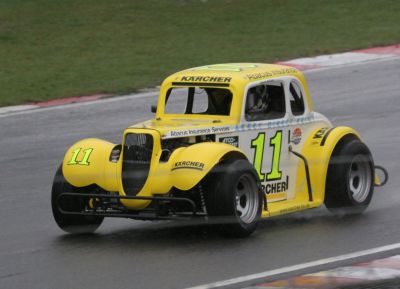 Simon Belcher, racing the KARCHER Legends car, supported by KARCHER CENTER CHEMTEC finished first in last weekends race at Donington Park, with 470 points. Simons team-mate, Stephen Treherne, finished in second place with 460 points, handing the Handy Motorsport due a memorable 1-2 finish. Angle Consulting, working together with Simon Belcher, has designed and developed a method of setting up a Legends Car, based on Formula 1 and NASCAR technology, at an affordable price.
Simons car was set-up using this method at Donington, using a pre-production version of the system. Production versions of this RACE WINNING TECHNOLOGY will be available later this year.
For more information, please contact us...