World First for Angle Consulting
Pentathlon GB and UK SPORT
Perry Cohn
Aug 12 2009
1,895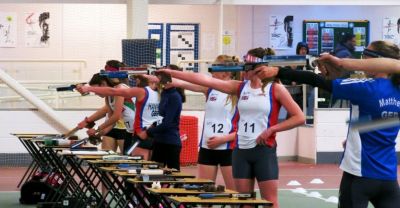 A new, state-of-the-art, shooting range, developed with funding from UK Sport, will form the centrepiece of the action when the Modern Pentathlon World Championships reach their climax at Crystal Palace later this week.
Angle Consulting, working with Pentathlon GB and UK Sport, has developed a shooting range which is lightweight, can be used outside in all weathers, is easy to assemble and conforms to required safety standards.
Peter Hart, Chief Executive of Pentathlon GB, said: "We're delighted with the shooting range. It's undoubtedly one of the best of its kind in the world and it will play a central role in this weeks World Championships, as well as in future competitions."
The shooting range was designed and built using technology and materials often used in Formula One.